Mobiusmbl Design Capabilities (animation) - MobiusMBL Web Design & IT
A Catchy Animated Short Marketing Video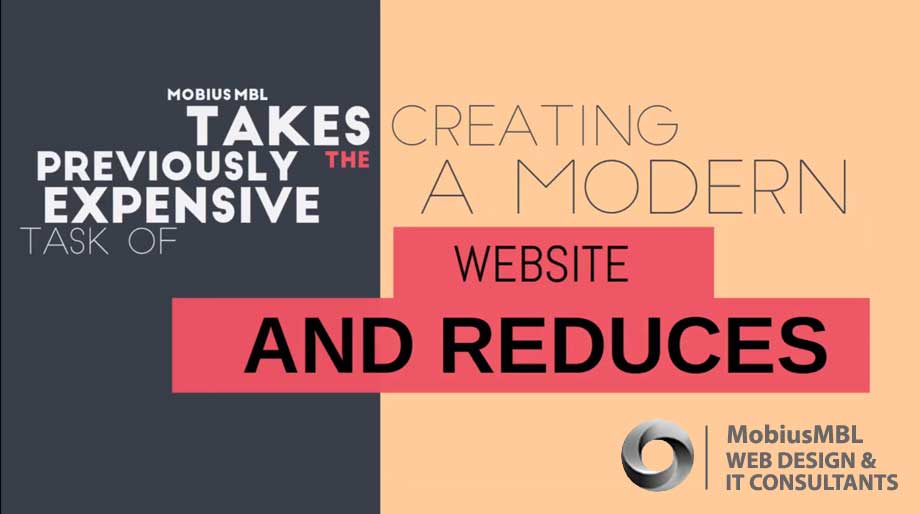 This is a short 2 minute video on our website design capabilities. (Check it out here).

If you're reading this, we want to start by thanking you! Thanks for taking the time and for being interested in MobiusMBL.
We offer professional website design and development with industry leading online technology at a price few other companies can match. We'll design your site in accordance with your needs and help you achieve the goals you've set for your business, with an attractive, professional web site that your visitors can quickly navigate.
But to the video, the subject of this article.
It's a shameless, but catchy little video animation, briefly outlining our capabilities.
It would be impossible to list in this article, the full extent of our services and capabilities, but we offer complete, all-inclusive website design and development.
Some of the more common or requested features include:
Simple brochure / information websites
Advanced e-Commerce solutions with integrated payment facilities
Membership websites, where the membership can be by subscription or free
Events booking websites, where the event can be free, on on a pay-per-event basis
We can create a solution to meet your business needs, objectives, and budget.
All of our website design and development projects follow a structured process which helps us execute your project on-time and on-budget.
Search Engine Optimization (SEO), is an important factor in modern websites, so we ensure that your website includes the SEO elements required to have your site recognised by all the major search engines.
SEO is a highly specialised area, and ivolves so many different components, both "on-page" (on your website), and "off-page", or external to your website (eg Social Media, posting to business forums etc).
SEO is an area where many guarantees are often made, but just as often, fewer results are actually seen..... it can also be very costly.
Since we prefer to give guarantees which we stand by, MobiusMBL focuses only on the "on-page" elements. We would be happy to discuss this in more detaill should this be a concern (and there is a lot to discuss!)
All our websites are mobile-friendly.
In the past few years, responsive design has become important as Google rewards mobile-friendly sites with higher rankings while downgrading the rankings of those without a responsive site. Customers enjoy the user-friendly mobile experience, making it more likely that they return t oyour website, use your services, and share your content.
So.... to the actual video animation:
We hope you will enjoy it, and perhaps see it as a small demonstration of our design capabilities.