Google Image Search
There are many ways to search for images on the internet. This is just one quick method.
Always be aware of copyright on images you might want to use.
The following describes only one process to download images, and of course, always be aware of copyright issues.
Once you have some pictures, from whichever source, put them in to the copy.com folder.
You can use any search facility for this image search (Google Bing etc…. I normally use Google).
If you are going to use Google, here's what I would suggest:
Go into Google images search http://www.google.com.au/imghp?hl=en&tab=wi
Enter the search keywords You will get the basic screen, but click on the "Advanced Search" cog at the right hand side of the screen (as in image 1 below)

NOTE: depending no the browser you are using, this "Advanced Search" may be under the "Settings" menu option.... all browsers are slightly different

Then select whichever options you want on the next (Advanced) screen….. especially the "Size" and "Aspect Ratio" fields (as in image 2 below)
Then click on the blue Advanced Search button at the bottom of the screen (as in image 2 below)
This will display the images, (as in image 3 below)
Image 1: - Select The "Advanced Search" Screen

Image 2: - Select The Fields To Narrow Your Search Results
MAKE SURE YOU PAY ATTENTION TO THE "IMAGE SIZE" AND "ASPECT RATIO" FIELDS (circled below)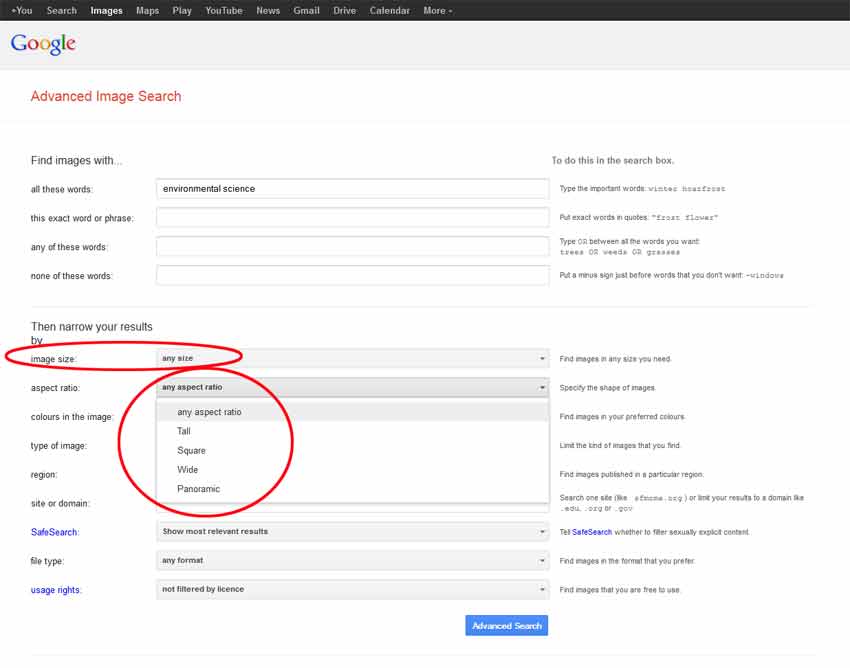 Image 3: - The Results Screen (this screen displays thumbnails --- this is NOT what you want!)
CLICK ON THE RELEVANT IMAGE TO GET THE FULL SIZE ONE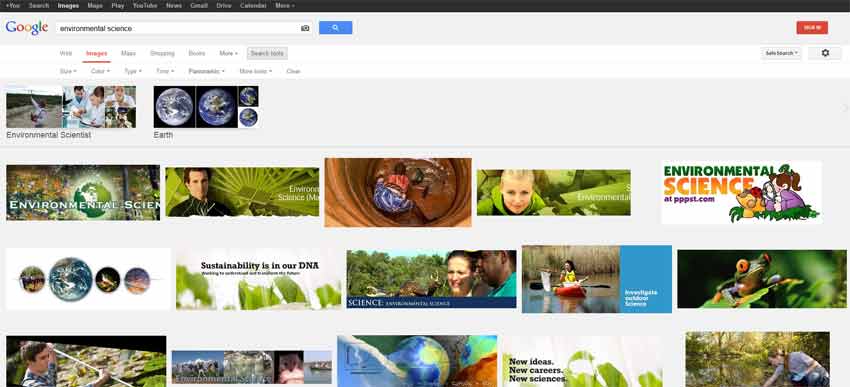 After this, different browsers work in different ways to view and download the actual images
The images you see on the results screen are generally only thumbnails, so to view the larger image, you will probably have to click on it, and THEN right click to save it to your computer.
Initial images screen as in image 3 below, displays only thumbnails, and this is a Firefox browser screen, so yours might be different.
Clicking on one of the images displays it in detail , and right-clicking on the actual image will download it to your computer (as in image 4 below).
DONT FORGET TO CLICK ON THE THUMBNAIL TO GET THE FULL SIZE IMAGE, AND THEN RIGHT-CLICK THAT FULL SIZE ONE TO DOWNLOAD IT!!!!
Image 4: - The Full Sized Image
Clicking n the image will display it in its full size. If you wish to download an image, right click this full sized one and save it to your computer.
Remember copyright restrictions!